Arctic Gardens
Ebook Login
Book Chapters
Arctic Gardens Ebook - Acknowledgments
Likewise, to have my respected anthropological colleague John Bodley of Washing- ton State University on our team has been a great plus. His advice on how to structure interviews in the Native communities, and ultimately his creation of a very strong written endorsement for the book, have been greatly appreciated. His expertise in applied, or what some call action anthropology is legend and gave us considerable confidence as we pro- ceeded into the field.
Also of considerable help in the fieldwork phase of interviewing was my Appalachian State University anthropological colleague, Susan Keefe. She graciously allowed me to take her graduate course in ethnographic interviewing the spring of 2007 just before we be- gan the interviews, which provided indispensable knowledge of how the process works. My background as an archeological anthropologist had given me scant preparation for the detailed ethnographic work that followed. Due to Sue's excellent instruction, I now have cultural anthropologists coming to me for advice on interview techniques!
Many people in Alaska and Canada have been of help along the way with introduc- tion to people we interviewed and logistical advice and support. David Case is an Anchor- age-based attorney who has written the authoritative book, Alaska Natives and American Law, and has provided invaluable insights on working with a client community of his, Anaktuvuk Pass, Alaska. Also from Anchorage, Dalee Dorough is a Yupik Eskimo attorney who worked closely with Thomas Berger in his studies of Native views of the Alaska Native Claims Settlement Act, and she has provided useful perspectives on Alaska Native politics. David Smith, tribal administrator in Nuiqsut, Alaska, provided lodging and office space and much more. Lily Tuzroyluke was our enthusiastic supporter in Point Hope, Alaska. Sarah James was our supportive host in Arctic Village, Alaska, as well as our interviewee. Larry Burris, likewise, was interviewee and host in Anaktuvuk Pass, Alaska.
In Canada, Mary Jane Moses and Joe Tetlichi of Old Crow, Yukon, gave us helpful assistance in finding contacts in Inuvik, Fort McPherson and Tsiigehtchic, Northwest Ter- ritories. Paulo Flieg of the Aurora Institute of Inuvik was very helpful in obtaining the licenses to conduct our work in these communities. Alestine Andre provided lodging and much logistical support in Tsiigehtchic, while Dennis Allen provided introductions to po- tential interviews in Inuvik.
Two indispensable supporters in the book's creation were my wife Mackie and Landon's wife Cassie. Both joined us on part of our journeys to the Native communities, and in so many ways supported us in following our dream of creating the book. Cassie became part of the team on our return from the Arctic as she did the majority of the drudge work of transcribing the interviews. Other valued transcribers included Savannah Haas and Nathan Barnes.
Laura Anne Middlesteadt has done yeoman service in copy editing. It is so hard to see your own work when you write it, rewrite it, and proof it. She added a pair of fresh eyes and a superior sense of grammar, spelling, and punctuation. In terms of hours spent on the project, she was right up there with the transcribers. Only the authors devoted more sweat and blood.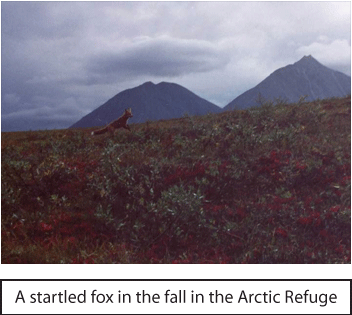 No doubt saving the best for last, I must thank the people who played the most impor- tant role in making this book possible, the people who gave of their time to tell us about how it is in the Arctic. Indeed these people are the very reason for the book's existence. Ar- ranged by date of interview from first to last, they include Shirl and Bill Thomas, Dirk Nick- ish, Jules Lampe, Dave Harman, Lenny Kohm, Robert Bruce, Roger Kyikavichik, Glenna and Joe Tetlichi, Stanley Njootlee, Edith Josie, Darius Elias, William Josie, Alice Vittrekwa, Steven Tetlichi, Abraham Peterson, Herbert Firth, Neil Colin, Sue Oliver, Rebecca Blake, Elizabeth Colin, Gladys Alexie, Daniel Andre, Itai Kotz, Frederick Sonny Blake, Doug Ken- do, Noel Andre, John Norbert, Dennis Allen, Freddie Rogers, David van den Berg, David Bobo, George Paneak, Rachael Riley, Paul Hugo, Raymond Paneak, Andrew Hopson, Rho- da Ahgook, Johnny Rulland, Laura Beebe, James Nageak, Vernon Weber, Maggie Robert, Ellen Henry, Louise Frank, Abraham Henry, Jonah Nukapigak, V. Matthew Gilbert, Geoff Carroll, Robert Nukapigak, Trimble Gilbert, Margaret Simple, Donald Firth, Fannie Gim- mill, Lydia K. Sovalik, Thomas Napageak, Faith Gimmill, Rosemary Ahtuanganeak, James Taalak, Ruth Nakapegak, Martha Lampe, Robert Lampe, John Walsh, Clarence Alexan- der, John Thomas, Ed Alexander, Caroline Cannon, George Kugik, Is- sac Killigvuk, Alfred Steve Oomituk, Luke Kosrvook, Jack Schaffer, Kristi Frankson, Donald Frost, Eyvi Smith, George Moses, Jeffrey Peter, Ales- tine Andre, Agnes Mitchell, Charlie Swanea, Li C. Tritt, Lorraine Peter, Jerry Garmott, Sarah James, Larry Burris, Rev. Scott Tisher, Peter Sol- omon, Baker Perry, Mike Mayfield, and George Woodwell.
Harvard Ayers, PhD Boone, North Carolina October, 2009