Arctic Gardens
Ebook Login
Book Chapters
Arctic Gardens Ebook - Forward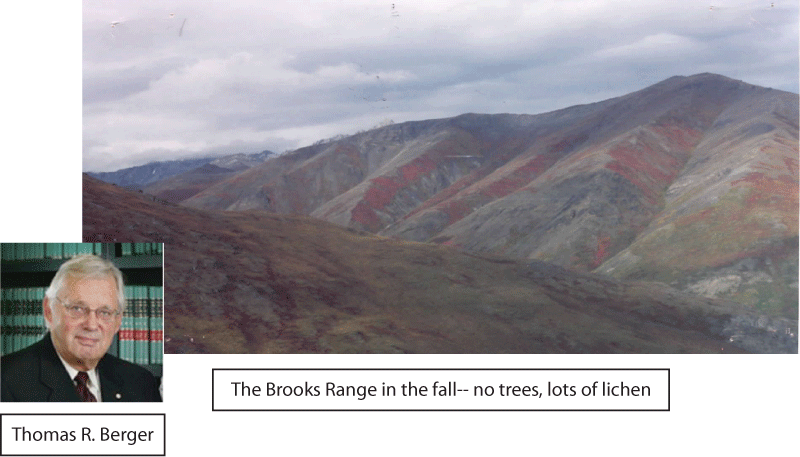 Foreward
This book is about a region of the Arctic that many of us have read about, but few of us have seen. It extends from Point Hope on the Chukchi Sea eastward to the Mackenzie Delta, where Canada's greatest river reaches the Arctic. It concerns both Canada and the United States, and its future depends on the United States and Canada.
Harvard Ayers, Landon Pennington and Dave Harman have chosen the title Arctic Gardens for the book. It is a title well chosen. The land and the waters, the lakes and the rivers, the mountains and the valleys of the region are the dwelling place of the original peoples of the Arctic, and provide critical habitat for the Arctic species on which they have for centuries depended.
In this book we hear from the people who were born there, who will spend their lives there, and will die there. They are the indigenous peoples of the region: the Inupiat, the Inuvialuit and the Gwich'in.
My experience in the region goes back to the mid-1970's, when I conducted the Mack- enzie Valley Pipeline Inquiry. The proposed pipeline was to bring natural gas from Prud- hoe Bay along the Arctic coastal plain of Alaska and across the Arctic coast of the Yukon to the Mackenzie Delta, where it would pick up Canadian gas and then transport the gas from both frontiers along the Mackenzie Valley to Alberta and then to metropolitan centers in the United States and Canada.
The Gwich'in and the Inuvialuit argued that a pipeline along the Arctic coast from Prudhoe Bay would drive the Porcupine Caribou Herd from their calving grounds along the coastal plain. The wintering grounds of the herd are mainly in Canada while the calvinggrounds are mainly in Alaska along the coastal plain, though they extend well into Canada. But Gwich'in villages on both sides of the boundary depend on the herd. The case they made was altogether convincing. In 1977, after two and a half years of hearings throughout Canada's Western Arctic, I recommended that no pipeline be built until land claims of the Dene and the Inuvialuit had been settled and measures taken to protect critical habitat. I urged especially that critical habitat along the Arctic coast of the Yukon extending south to Old Crow be set aside as wilderness to protect the calving grounds of the Porcupine Herd and the staging area for 500,000 snow geese, as well as other species.