Arctic Gardens
Ebook Login
Book Chapters
Arctic Gardens Ebook - Dedications
Arctic Gardens: Voices from an Abundant Land is dedicated to two people who have greatly inspired our effort: Jonathan Solomon & Studs Terkel Jonathan Solomon

Jonathan Solomon
A Gwich'in Indian from Fort Yukon, Alaska, was a long-time protector of the calv-ing grounds of the Porcupine Caribou Herd in the Arctic Refuge coastal plain. In 1988, he was appointed for life to the Gwich'in Steering Committee, which is charged with obtaining federally protective Wilderness status for those calving grounds which would prohibit petroleum exploitation. Until his death in 2007, he fought tirelessly for that charge. This dedication is made for his indomi- table spirit and inspiration for all who have aspired to help achieve that goal.
Chicagoan Studs Terkel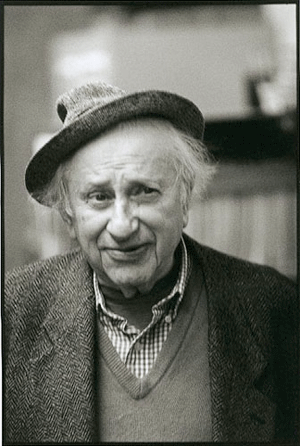 Studs Terkel
Spent his illustrious literary career championing the life of the common man and woman. As an oral historian, he had no equal when it came to getting to the heart of the lives of his subjects, no easy feat. He proved through the popularity of his books, especially that of Working, that we all have lives that are informative and, indeed, fascinating. We authors of this book have striven mightily to approximate his expertise and insight into the lives of the people who acceded to telling us their life stories. We never had the pleasure of meeting Studs, but we hope that from his vantage point above, he will smile when he sees our work.